When someone you invited starts a paid subscription, the person you invited gets a 100% coupon on their next invoice and your team gets a credit on the same amount of your subscription that will be applied towards future invoices (up to 3x the amount of your subscription).
To get started, go to
https://app.umso.com/settings/referral
copy your URL invite and share it with friends. Once they signed up or apply the code you will be able to track when they claimed the reward, and you can also see the credits applied to your subscription.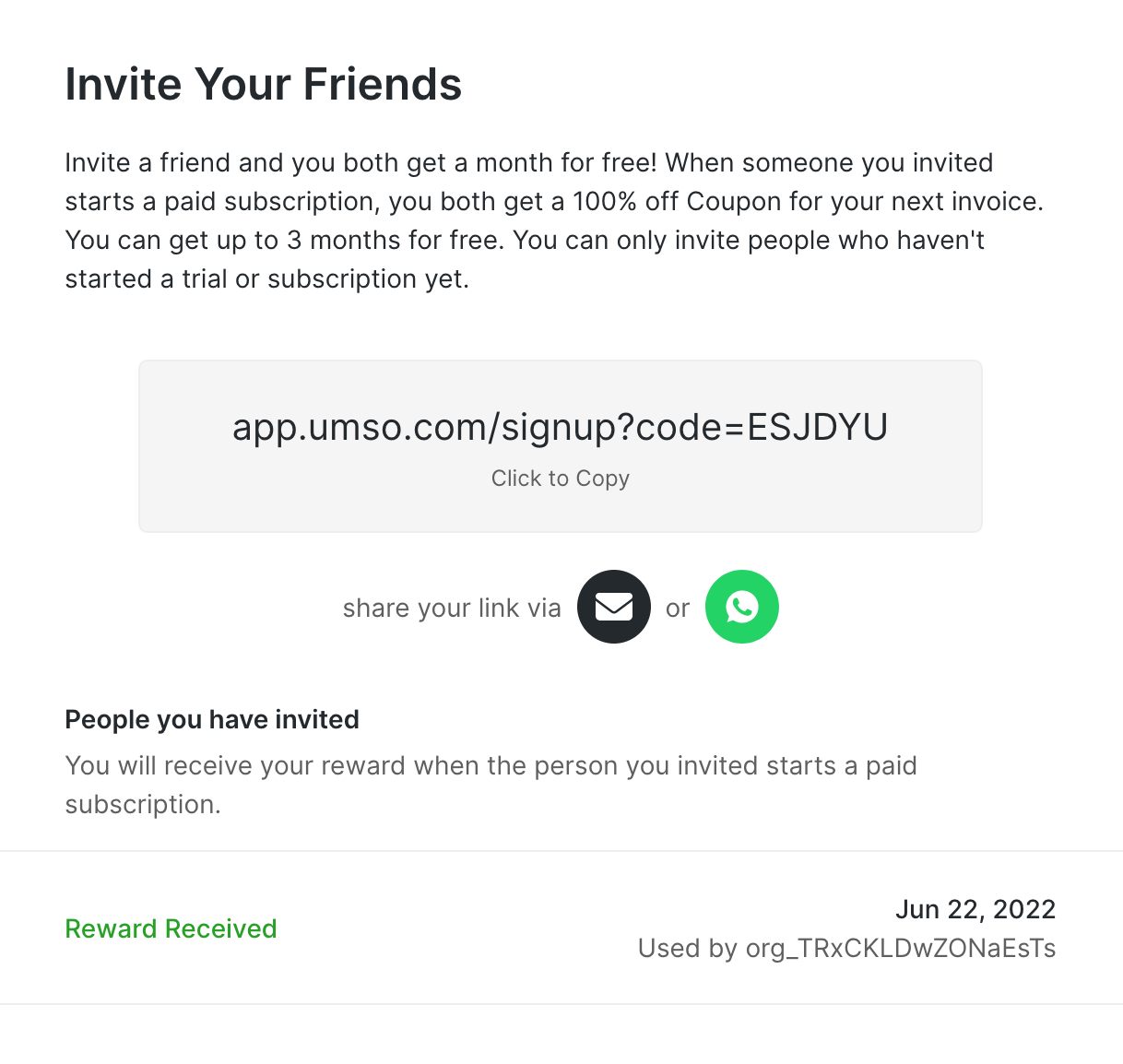 PS. You can only invite people who haven't started a trial or subscription yet.